Today was such a
beautiful day
and since we have been shut up in the house or a hospital for many weeks I decided to get us out of the house. Jody was sleeping because he works graveyards so the boys and I took a
picnic lunch
to Ouachita river. The weather was wonderful.
Elijah is so much better and I do believe he is over whatever it was that hung on for so long.
We each took our cameras to get some shots of our day. We all enjoy photography in some kind of way. Jody likes to take pictures of birds and nature. Dakota likes to take pictures of objects, nature, landscapes and buildings. I like to take pictures of my kids or people. And Elijah takes pictures of anything. It's interesting to see his pictures because you never know what he thought of to take a picture of.
So today the kids took pictures and I took pictures of the kids taking pictures.


Here is Elijah sitting across from me at the picnic table as we finished lunch.
And here is Dakota. Do they look like full brothers?
Yes, they have the same mom and same dad.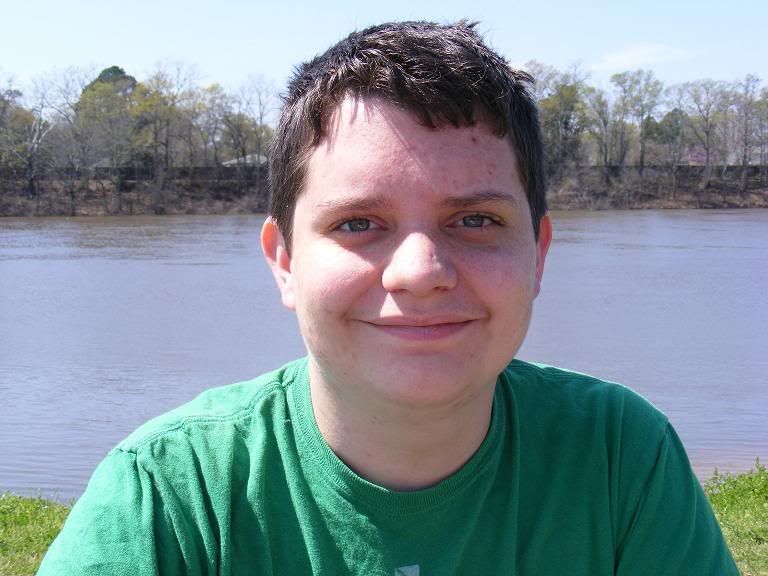 Looking to my right down the
Ouachita River.
The day was so nice one gal was out sunbathing. You can barely see her but she is on the right side of the picture as the bank curves.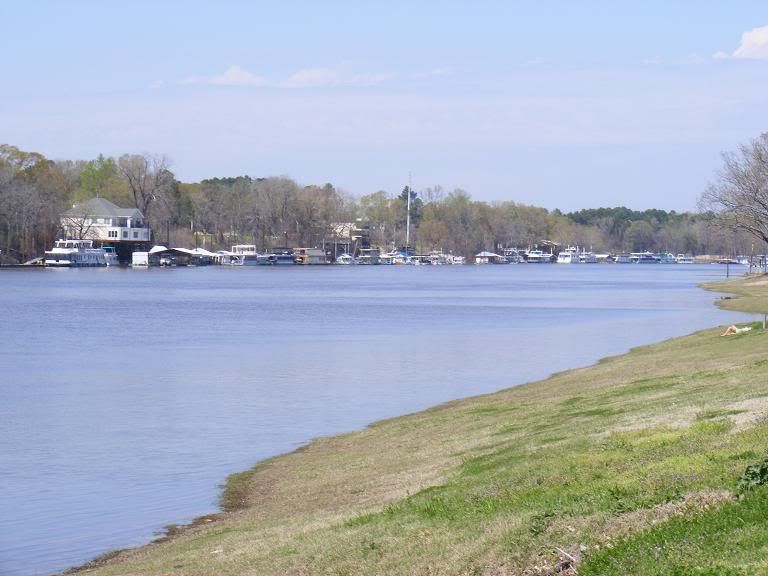 Looking to my left.
What a gorgeous sky!
Dakota
taking pictures.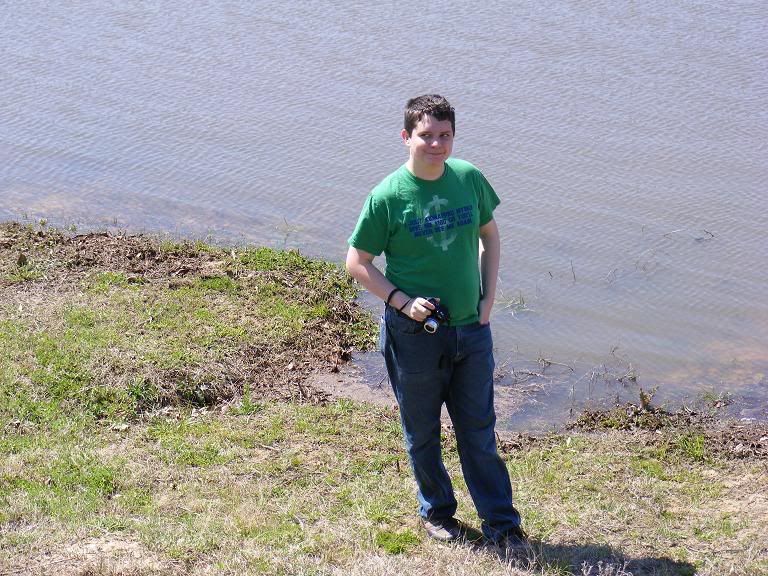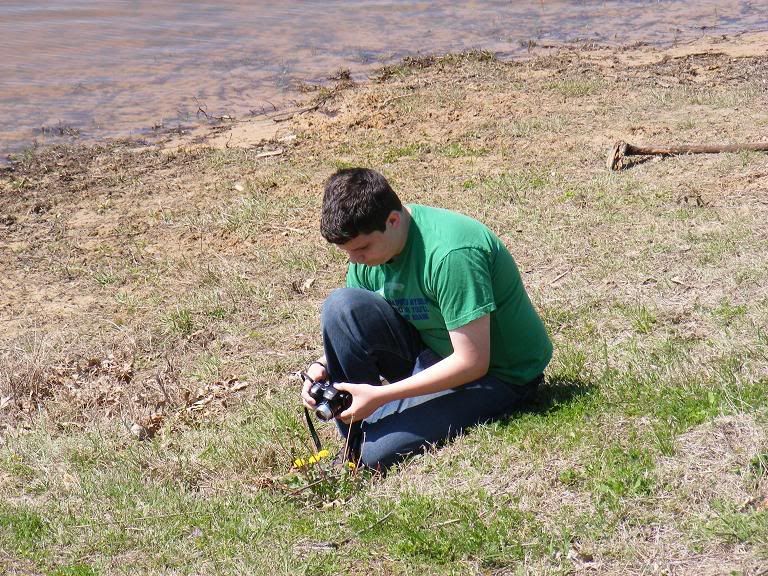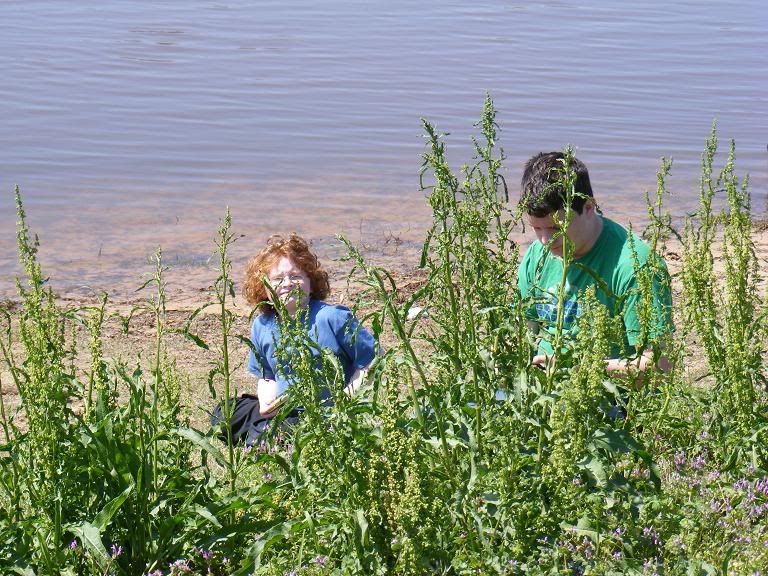 Then we decided to drive down town to the court house and take pictures.
This is our court house, it faces the Ouachita River.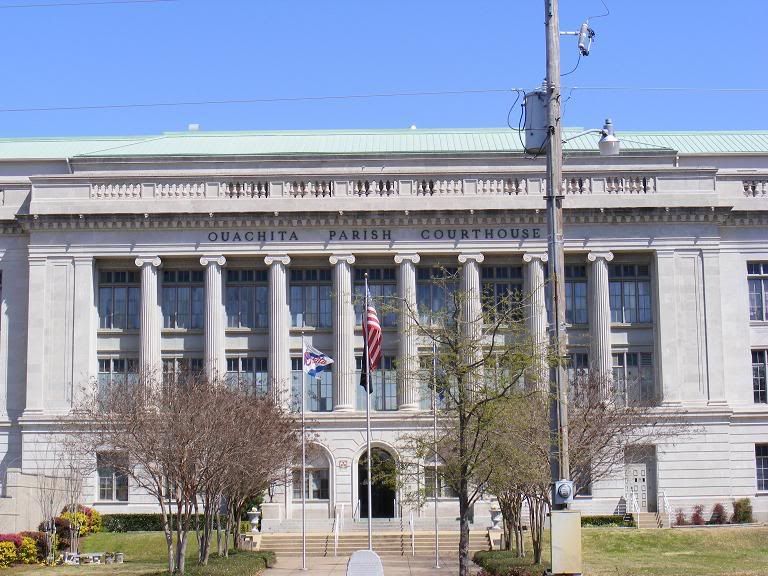 This is across the street from the court house on the board walk along the river.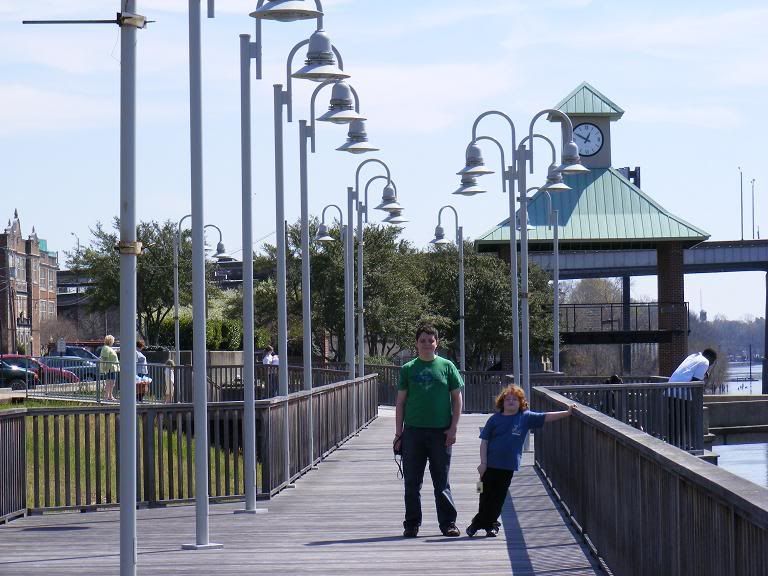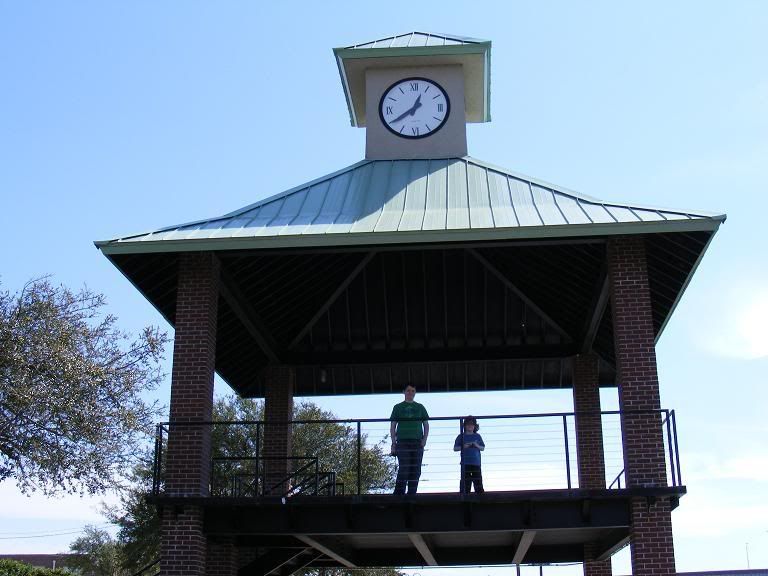 This is the river to my right showing the Lee Joyner bridge and the train bridge.
This is the river to my left showing I-20.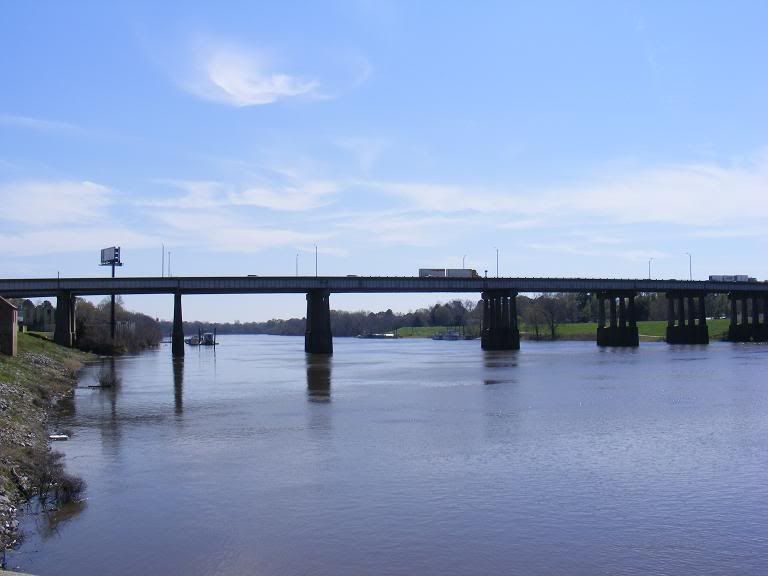 Can you see the kids? I kept these pictures small so they wouldn't take so much time to load and I can barely see Dakota's green shirt up on the board walk.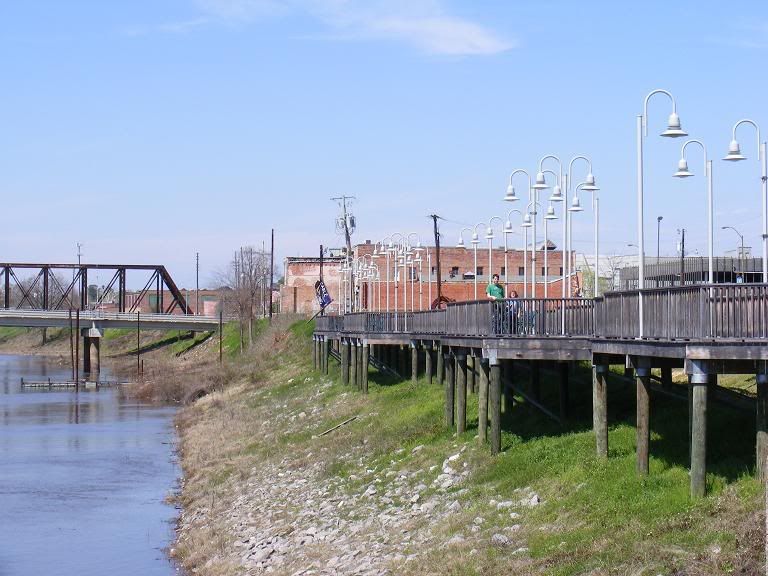 In the picture below, see the house on top of building? I have always wanted to go up and go in that house. At one time the house was yellow and then it was pink. As I would cross the river on I-20 the pink house would always catch my eye.
Just for kicks I just googled to see if I could find out any info about this building or the house and I found this on a property website.
One such unusual property is the old Penn Hotel in Monroe' currently under renovation. The former hotel is noted for the little pink house that sits near the top of the 10-story building.
"The hotel dates back to 1928 and I plan to renovate it with luxury condos on each floor'" says building owner Melody Olson. "The bottom floor will be commercial and retail' while the remaining floors will be residential. It's a big job."
And the top portion of the building that features the odd little pink house – what will become of it?
"I'll keep it because people enjoy it as a landmark around here' but I'm going to paint it a stone color simply because pink just won't fit it with the new color scheme of the renovated building'" Olson says. "I actually plan to live on the ninth floor of this building once the entire renovation is complete. I can't wait."
We had a lovely day. Dakota and I decided it would be fun to go out on Sunday evenings and take pictures of different places in our area. So that's our plan.