I'll back up to our Q and U wedding our Sight Word class had on the last day of co-op.
Here is the little girl who carried Mrs. U. She is such a sweetie!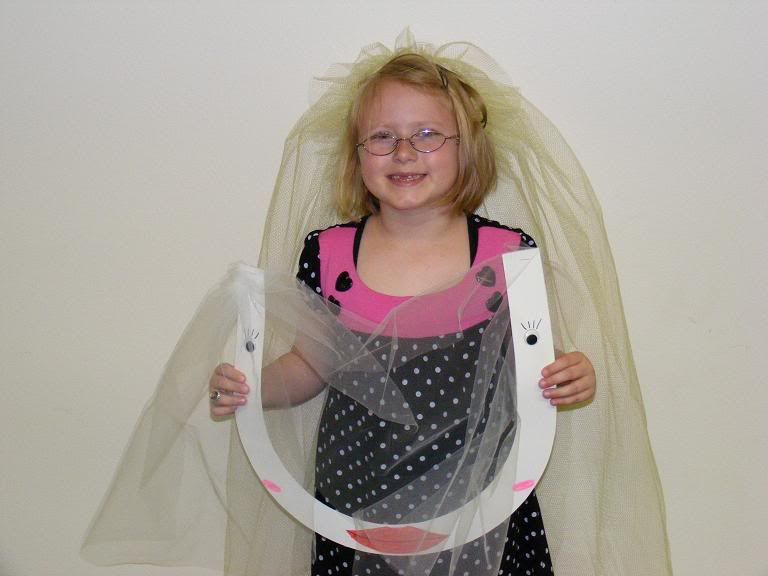 Here is our wedding party.
The boys were not too happy about doing this.
Mr. Q told me "This is so embarrassing!" Afterwards I told him it wasn't that bad was it?
He assured me it really was.
One of our teen guys was delighted to perform the wedding for us.
The chapel was full with guest. I think most of the class let out to come attend the wedding.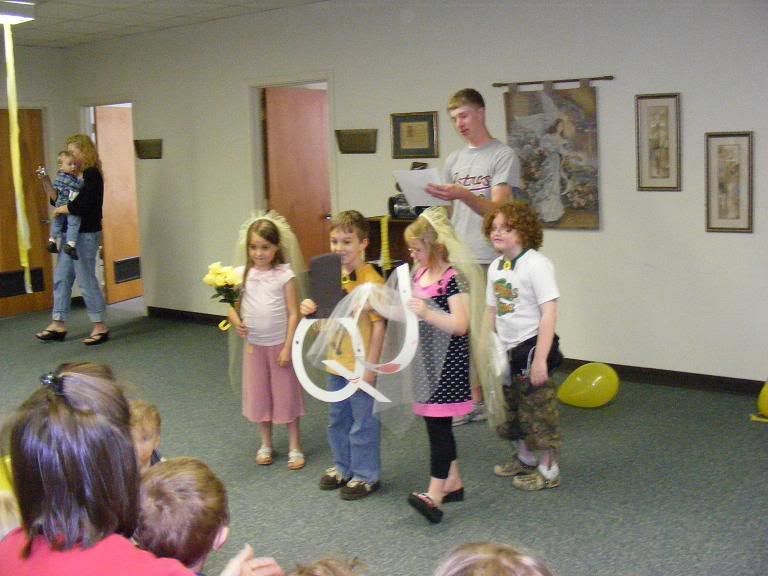 We even had a guest book to sign.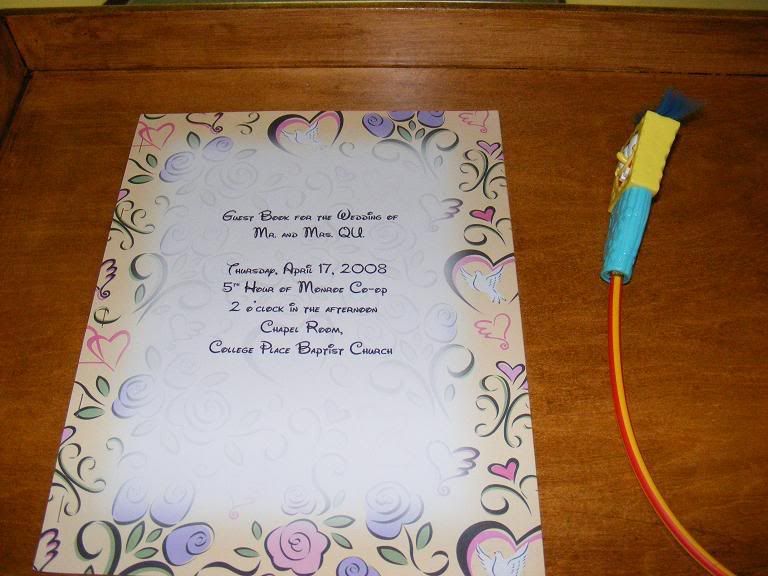 We had rice cakes, smarties and grape Koolaid burst.
Elijah was not to happy to be doing this.
The parents of the little girl who carried Mrs. U made a smile box video.