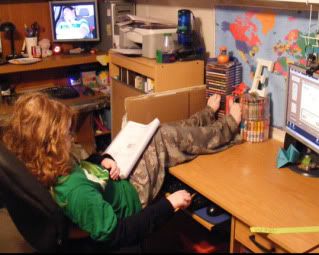 This a picture of Elijah doing his math. He pulls his keyboard out just enough where he can reach the number pad to put in the answers.
About a month or so ago I ordered him Teaching Textbooks 4. Best move I've ever made. He don't love math, but he don't complain about doing this math. He works the problems in his math book then puts his answer in the computer to see if he got it right. I can go in and look at the lesson to see how many he missed.
This math program is a little pricey, but I think it was worth every penny.